In recent days, what happened with the Johnson & Johnson vaccines has been on everyone's lips, since various adverse cases have been reported in people who have applied this vaccine, which is worth noting is a single dose. Blood clots have been identified in affected people, to such an extent that they have caused death. Likewise, it should be remembered that the United States has also decided to suspend the application of the Johnson & Johnson vaccine.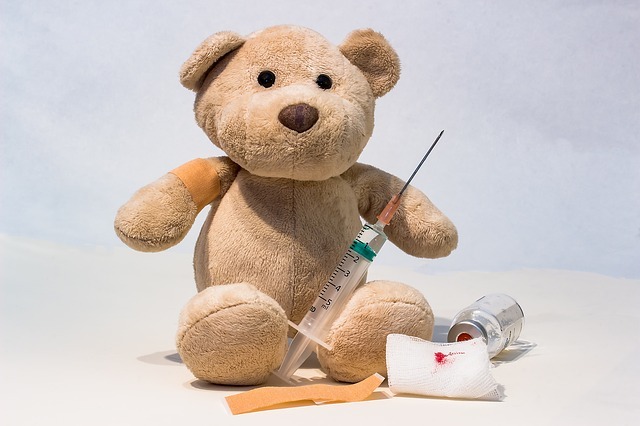 But it is not only due to the adverse effects caused by the vaccine one of the reasons why Australia would not want to acquire it, but also to another very important point, and that is that the Johnson & Johnson vaccines as well as those of Astra Zeneca they are made from adenovirus. Adenovirus is an inactive virus whose function is to administer genetic instructions, where the objective is to teach the body to produce the peak proteins that characterize the outer layer of the Covid 19 viruses. It is assumed that with this system, the body produces the necessary protein and learns to fight the real virus.

One of the statements of the Australian Therapeutic Goods Administration (TGA) not to acquire Johnson & Johnson vaccines is because they await reports where it can be proven that the benefits of the vaccine outweigh the risks. However, these statements emerged hours before the United States government decided to suspend the application of the Johnson & Johnson vaccine in its territory.

Everything related to the deadly blood clots caused by the Johnson & Johnson and Astra Zeneca vaccines, which are currently being suspended in many territories due to research on the relationship of the vaccine and adenoviruses with the condition presented by those affected.
Australia decide no comprar la vacuna Johnson & Johnson
En los últimos días ha estado en boca de todos lo sucedido con las vacunas de Johnson & Johnson, ya que se han reportado varios casos adversos en personas que se han aplicado esta vacuna, que cabe destacar es una dosis única. Se han identificado coágulos de sangre en personas afectadas, hasta tal punto que han provocado la muerte. Asimismo, cabe recordar que Estados Unidos también ha decidido suspender la aplicación de la vacuna Johnson & Johnson.
Pero no es solo por los efectos adversos provocados por la vacuna una de las razones por las que Australia no querría adquirirla, sino también a otro punto muy importante, y es que las vacunas de Johnson & Johnson así como las de Astra Zeneca están hechos de adenovirus. El adenovirus es un virus inactivo cuya función es administrar instrucciones genéticas, donde el objetivo es enseñar al cuerpo a producir las proteínas pico que caracterizan la capa externa de los virus Covid 19. Se supone que con este sistema, el cuerpo produce la proteína necesaria y aprende a combatir el virus real.
Una de las declaraciones de la Administración Australiana de Productos Terapéuticos (TGA) de no adquirir las vacunas Johnson & Johnson es porque esperan informes donde se pueda demostrar que los beneficios de la vacuna superan los riesgos. Sin embargo, estas declaraciones surgieron horas antes de que el gobierno de Estados Unidos decidiera suspender la aplicación de la vacuna Johnson & Johnson en su territorio.
Todo lo relacionado con los coágulos de sangre mortales provocados por las vacunas Johnson & Johnson y Astra Zeneca, que actualmente están en suspensión en muchos territorios debido a las investigaciones sobre la relación de la vacuna y los adenovirus con la afección que presentan los afectados.