According to the latest reports about the CDC vaccination injury since January 29 of this year, a total of 501 deaths have been registered due to the Covid-19 Vaccine and a total of 11,249 injuries due to the effects caused by the vaccine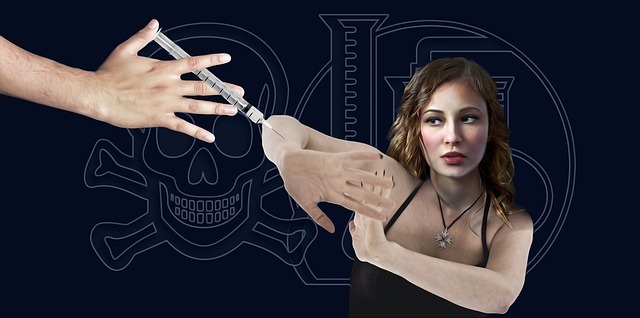 The reports have been taken from December 14, 2020, to January 29 of this year. For now, the only vaccines authorized for administration are those from Pfizer and Moderna that have been distributed throughout the United States since their approval as an emergency.
The data shows the oldest age of 77 for the deaths while the youngest person was about 23 years old. The Pfizer vaccine has the majority of cases, with 59% of those affected taking this vaccine, and 76% of the ones affected have anaphylactic reactions.
One of the most recent, and unfortunate deaths was of a 56-year-old woman who, after receiving the first dose of the vaccine, died hours later, on January 30. According to medical reports, the cause of death was due to sudden pulmonary edema generated by anaphylaxis.
It should be noted that all these reports are registered by the VAERS (Vaccine Adverse Effects Notification System) which are voluntarily submitted by the affected people, so it is possible that the adverse cases are much higher and that they have not been registered due to external causes.
Credits for:https://childrenshealthdefense.org/defender/deaths-injuries-following-covid-vaccine-cdc/?fbclid=IwAR2xArHfwXm10trELq9vm5vrcL91-gIhZ3R95MzUiazK-M9hytkm3H4445g
501 muertos y más de 10.000 heridos por la vacuna contra Covid-19
Según los últimos informes sobre la lesión por vacunación de los CDC desde el 29 de enero de este año, se han registrado un total de 501 muertes por la vacuna Covid-19 y un total de 11,249 lesiones por los efectos secundarios provocados por la vacuna.
Los informes se han tomado del 14 de diciembre de 2020 al 29 de enero de este año. Por ahora, las únicas vacunas autorizadas para su administración son las de Pfizer y Moderna que se han distribuido en todo Estados Unidos desde su aprobación como caso de emergencia.
Los datos muestran la mayor edad de 77 para las muertes, mientras que la persona más joven tenía alrededor de 23 años. La vacuna Pfizer registra la mayoría de los casos, con el 59% de los afectados tomando esta vacuna, y el 76% de los afectados tienen reacciones anafilácticas.
Una de las muertes más recientes y lamentables fue la de una mujer de 56 años que, tras recibir la primera dosis de la vacuna, falleció horas después, el 30 de enero. Según informes médicos, la causa de la muerte se debió a un súbito edema pulmonar generado por anafilaxia.
Cabe destacar que todos estos reportes son registrados por el VAERS (Sistema de Notificación de Efectos Adversos de Vacunas) los cuales son presentados voluntariamente por las personas afectadas, por lo que es posible que los casos adversos sean mucho mayores y que no hayan sido registrados por causas externas.
Créditos para:https://childrenshealthdefense.org/defender/deaths-injuries-following-covid-vaccine-cdc/?fbclid=IwAR2xArHfwXm10trELq9vm5vrcL91-gIhZ3R95MzUiazK-M9hytkm3H4445g