Greece offers money to young people to get vaccinated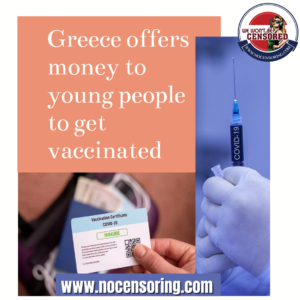 In one of the last attempts by the Greek government to promote vaccination against covid 19, they have been offering a kind of bonus to convince young people to get vaccinated. The plan in question was presented by Prime Minister Kyriakos Mitsotakis, who offered a freedom pass amounting to € 150 ($ 179) in travel and entertainment expenses to all young people between the ages of 18 and 25 who decide to take the vaccine.
Speaking to ministers at a cabinet meeting on Monday, the Greek prime minister announced the proposal as a "gift of gratitude" to young people who have shown "patience and perseverance" during the Covid pandemic.
The aforementioned bonus will be available once young people of the corresponding age take at least one dose of the vaccine, where they can use the benefit either on plane tickets, music, theater, hotel stays, among other elements of entertainment that I include the pass. It will be available from the end of July, where it also decided to add the entire month of August with free mobile data.
This initiative is part of an attempt by the government to seek to get more people to take the vaccine, especially young people, where, according to statements by the government, it seeks to reduce a possible new viral strain and that young people are unable to spread the vaccine. virus, also citing the advance of the "Delta" strain seeking to protect the largest possible population before said new variant reaches the country.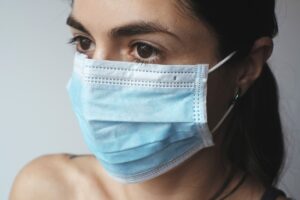 Grecia ofrece dinero a los jóvenes por vacunarse
En uno de los últimos intentos del gobierno griego por Promover la vacunación contra el covid 19, han estado ofreciendo una especia de bonificación a fin a de convencer a los jóvenes a vacunarse. El plan en cuestión fue presentado por el Primer Ministro Kyriakos Mitsotakis, quien ofrecio un pase de libertad de una suma de 150 € (179 dólares) en gastos en viajes y entretenimiento a todos los jóvenes de entre 18 a 25 años que decidan tomar la vacuna.
En declaraciones a los ministros en una reunión de gabinete el lunes, el primer ministro griego anunció la propuesta como un "regalo de gratitud" a los jóvenes que han mostrado "paciencia y perseverancia" durante la pandemia de Covid.
La mencionada bonificación estará disponible una vez que los jóvenes de la edad correspondiente tomen al menos una dosis de la vacuna, donde podrán utilizar el beneficio ya sea en boletos de avión, música, teatro, estadías en hoteles, entre otros elementos de entretenimiento que abarco el pase. El mismo estará disponible a partir de finales de julio, donde además decidió añadirse todo el mes de agosto con datos móviles gratis.
Claramente, esta iniciativa es parte de un intento del gobierno de buscar que más personas tomen la vacuna, especialmente los jóvenes, donde, según declaraciones por parte del gobierno, se busca reducir una posible nueva cepa vírica y que los jóvenes sean incapaces de propagar el virus, citando además el avance de la cepa "Delta "buscando proteger a la mayor población posible antes de que dicha nueva variante llegue al país.