Increase the cases of infected by covid 19 among those vaccinated
Every day there are more registered cases of fully vaccinated people who have been infected with covid 19 in the United States. For example, about 25% of SARS-CoV-2 infections among Los Angeles County residents occurred in fully vaccinated residents from May through July 25. These cases have been classified by the CDC as revolutionary infections, but it is clear that vaccines have caused many vaccinated people to become infected more quickly and to a greater extent than those who enjoy natural immunity.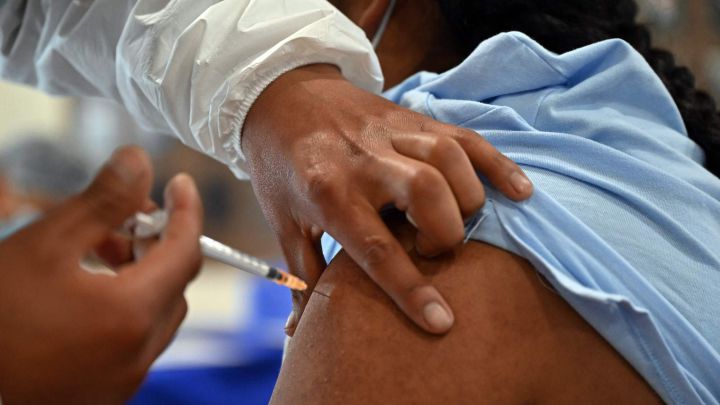 In addition to the Los Angeles County data, the CDC released an update to the HEROES cohort study among healthcare workers that showed a significant drop in vaccine effectiveness among vaccinated front-line workers in eight states who were infected with the coronavirus. Vaccine efficacy during the study period when Delta was predominant fell to 66% from 91% before the arrival of the Delta variant, according to the report.
Many recent reports have described natural immunity as safer than vaccines since it has been possible to study that natural immunity can protect the body from the entire virus while vaccines only focus on peak proteins, so even natural immunity can cope with any variant of covid 19.
Aumentan los casos de contagiados por covid 19 entre los vacunados
Cada día son más los casos registrados de personas totalmente vacunadas que se han contagiado de covid 19 en Estados Unidos. Por ejemplo, Alrededor del 25% de las infecciones por SARS-CoV-2 entre los residentes del condado de Los Ángeles ocurrieron en residentes completamente vacunados desde mayo hasta el 25 de julio. Estos casos han sido catalogados por las CDC como infecciones revolucionarias, Pero está claro que las vacunas han causado que muchas personas vacunadas se contagien más rápido y en mayor medida de quienes gozan de inmunidad natural.
Además de los datos del condado de Los Ángeles, los CDC publicaron una actualización del estudio de cohorte HEROES entre trabajadores de la salud que mostró una caída significativa en la efectividad de la vacuna entre los trabajadores de primera línea vacunados en ocho estados que se infectaron con el coronavirus. La eficacia de la vacuna durante el período del estudio cuando Delta era predominante cayó al 66% desde el 91% antes de la llegada de la variante Delta, según el informe.
Muchos informes recientes han calificado a la inmunidad natural más segura que las vacunas, pues se ha podido estudiar que la inmunidad natural puede proteger el organismo de la totalidad del virus mientras que las vacunas solo se centran en las proteínas de pico, por lo que incluso la inmunidad natural puede hacerle frente a cualquier variante del covid 19.