After the governor of Texas gave way to a reopening of its full capacity throughout the state, eliminating the mandatory use of masks, things have improved and this can be seen in how little by little the alleged reports of covid 19 cases have been reduced.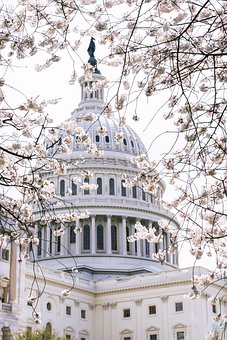 Although Biden criticized this measure, the truth is that the State has only shown a continuous improvement in the quality of life of the population. There are several states in the country where the mandatory use of a mask has been eliminated, as well as social distancing and the limitation of open shops, as these measures have been very harmful to the normal economic and social development of the population.

Despite having eliminated the mandate, some areas of the State plan to continue implementing it since some cities consider that it is still necessary despite the results seen since its elimination.

Meanwhile, it is expected that in the rest of the States where the mandatory use of a mask was also eliminated, will also improve, in addition to the fact that in the coming weeks or months many more states may continue to follow and eliminate the said mandate.
Las cosas mejoran en Texas después de eliminar el uso obligatorio de mascarillas en el estado
Luego de que el gobernador de Texas cediera paso a una reapertura de su plena capacidad en todo el estado, eliminando el uso obligatorio de mascarillas, las cosas han mejorado y esto se puede ver en cómo poco a poco se han ido reduciendo los supuestos reportes de casos covid 19.
Aunque Biden criticó esta medida, lo cierto es que el Estado solo ha mostrado una mejora continua en la calidad de vida de la población. Hay varios estados del país donde se ha eliminado el uso obligatorio de máscara, así como el distanciamiento social y la limitación de tiendas abiertas, ya que estas medidas han sido muy perjudiciales para el normal desarrollo económico y social de la población.
A pesar de haber eliminado el mandato, algunas áreas del Estado planean seguir implementándolo ya que algunas ciudades consideran que aún es necesario a pesar de los resultados observados desde su eliminación.
Mientras tanto, se espera que en el resto de Estados donde también se eliminó el uso obligatorio de máscara, también mejore, además de que en las próximas semanas o meses muchos más estados pueden seguir siguiendo y eliminar dicho mandato.