Throughout the pandemic, many people have declared that relatives, friends or close acquaintances who died were determined to be the cause of covid 19. However, many believe that this is an error, since it seems that many deaths have been attributed to the virus.

Some experts point out that it is of utmost importance to carry out more extensive investigations since the large number of deaths declared by covid is too high, which generates suspicion around these so numerous figures. An article written by Bel Mooney of The Mail was responsible for several demonstrations by other readers after the writer declared that the death of her father, who suffered from dementia and pulmonary deficiency, was declared as the cause of the virus, to which Many other voices joined who expressed that the same happened with the death of close relatives.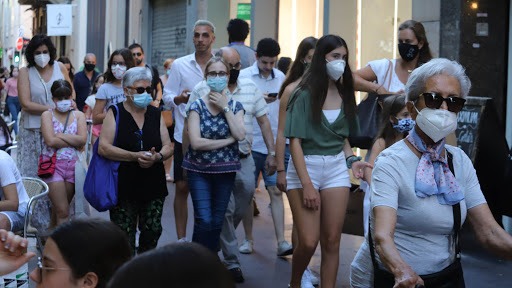 The wrong handling of the numbers of death due to the virus is of utmost importance, since these numbers are used to organize all the necessary measures that are carried out to control the pandemic. One of the reasons why these figures may be inflated is because, at the beginning of the pandemic, it was not only mandatory to report every medical case that was related to the virus, but also because the tests for detecting covid were not so available, which could facilitate that many cases were ruled as the cause of the corona virus.

The case of Bel Mooney served to encourage many people to declare that they have also had to face similar situations, which certifies that indeed, many deaths are registered as a cause of covid 19, something that generates an artificial increase in the officially registered figures. Like these facts, there are many more doubts generated around cases related to the virus, and it gives a lot to think about what is happening at the moment in hospitals as well as health centers around the world.
Credits to the following article: https://www.dailymail.co.uk/news/article-9305405/Grieving-relatives-demand-inquiry-loved-ones-wrongly-certified-virus-victims.html?ito=facebook_share_article-floating_navigation&fbclid=IwAR3T5ckNPTqVY_zXa7grmeiKfKMWvIwYOlRUi881ktu7X3xqDziO9ZJiQHI
¿Qué hechos hay detrás de los "fallecidos" por covid – 19
A lo largo de la pandemia, muchas personas han declarado que se determinó que familiares, amigos o conocidos cercanos fallecidos fueron a causa del covid 19. Sin embargo, muchos creen que esto es un error, ya que parece que muchas muertes se han atribuido al virus.
Algunos expertos señalan que es de suma importancia realizar investigaciones más extensas ya que la gran cantidad de muertes declaradas por covid es demasiado alta, lo que genera sospechas en torno a estas cifras tan numerosas. Un artículo escrito por Bel Mooney de The Mail fue responsable de varias declaraciones por parte de otros lectores luego de que la escritora declarara que la muerte de su padre, quien padecía demencia y deficiencia pulmonar, fue declarada a causa del virus, a lo que muchas otras voces Se unieron, quienes expresaron que lo mismo sucedió con la muerte de familiares cercanos.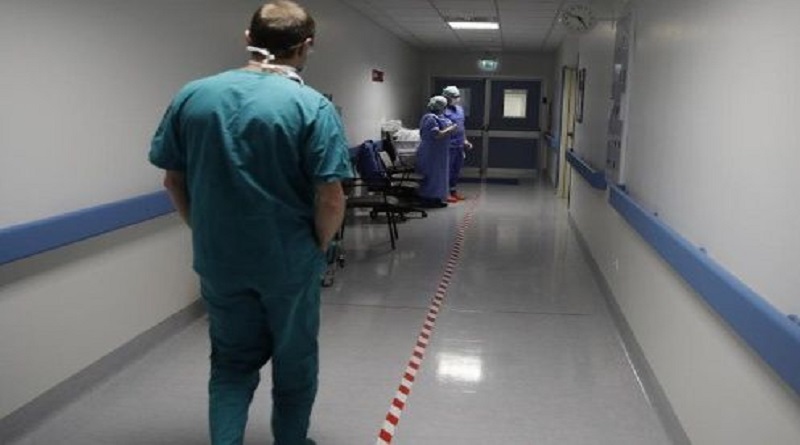 El manejo incorrecto de los números de muertes por virus es de suma importancia, ya que estos números se utilizan para organizar todas las medidas necesarias que se llevan a cabo para controlar la pandemia. Una de las razones por las que estas cifras pueden estar infladas es porque, al inicio de la pandemia, no solo era obligatorio reportar todos los casos médicos relacionados con el virus, sino también porque las pruebas para detectar covid no estaban totalmente disponibles. lo que podría facilitar que se descartaran muchos casos como a causa del covid – 19.
El caso de Bel Mooney sirvió para animar a muchas personas a declarar que también han tenido que afrontar situaciones similares, lo que certifica que efectivamente, muchas muertes se registran como causa de covid 19, algo que genera un aumento artificial en las cifras registradas oficialmente. Al igual que estos hechos, se generan muchas más dudas en torno a los casos relacionados con el virus, y da mucho que pensar en lo que está pasando en estos momentos tanto en hospitales como en centros de salud de todo el mundo.
Créditos al siguiente artículo: https://www.dailymail.co.uk/news/article-9305405/Grieving-relatives-demand-inquiry-loved-ones-wrongly-certified-virus-victims.html?ito=facebook_share_article-floating_navigation&fbclid=IwAR3T5ckNPTqVY_zXa7grmeiKfKMWvIwYOlRUi881ktu7X3xqDziO9ZJiQHI