Detoxify your body from vaccines
Vaccines generally bring a series of compounds and metals that are totally harmful to the human body. Although the new 
mRNA
 vaccines are a difficult gene therapy to detoxify, we can tell you that it is possible to heal your body from the rest of traditional vaccines by following a series of steps to improve your lifestyle, diet, and general health.
The toxin load can vary from one person to another but without a doubt those who have taken a vaccine to expose their body to a group of toxins and some metals such as mercury or aluminum, such as thiomersal (an organic compound with mercury that acts as a preservative ) Egg Protein, Formaldehyde, Monosodium glutamate, Thimerosal, among other compounds. That is why below we offer various ways by which you can detoxify your body of these compounds from vaccines:
Get plenty of Vitamin C:
 Vitamin C helps counteract the damage of heavy metals, chemicals, and toxins in vaccines and strengthens the immune system. It is beneficial to take vitamin C supplements frequently throughout the day. Several doctors recommend liquid vitamin C, gummies, or fat-rich vitamin C.
Add fats to your diet: fats will help your body transport heavy metals in order to expel them. Therefore it is advisable to consume healthy fats. Omega 3 is highly recommended.
Keep the blood moving:
 Detox baths, sauna, massages, and light exercise help keep your blood moving and thus be able to extract toxins from your muscles and organs more quickly, for example, A sauna increases your frequency Cardiac arrest and sweating is a way to remove toxins from the body.
The massage helps to eliminate cellular debris, proteins, excess fluid, viruses,and bacteria trapped in the lymph nodes when they are worked through a gentle massage.
Consume Coriander (Cilantro):
 Dr. Yoshiaki Omura discovered that coriander is perfect for removing mercury and aluminum from the body due to their molecular bonding. It is possible to add coriander to your diet by consuming it raw or through infusions.
Take zinc:
 at the molecular level, mercury and zinc occupy the same place in the body, so a higher level of zinc in the body will avoid a higher concentration of mercury, so it is recommended an adequate intake of zinc in our body in a balanced way avoiding excesses.
Desintoxica tu cuerpo de las vacunas
Las vacunas generalmente traen una seria de compuestos y metales totalmente dañinos para el cuerpo humano. A pesar de que las nuevas vacunas de ARNm son una terapia genética difícil de desintoxicar, si podemos decirte que es posible curar tu cuerpo del resto de vacunas tradicionales siguiendo una serie de pasos para mejorar tu estilo de vida, dieta y salud general.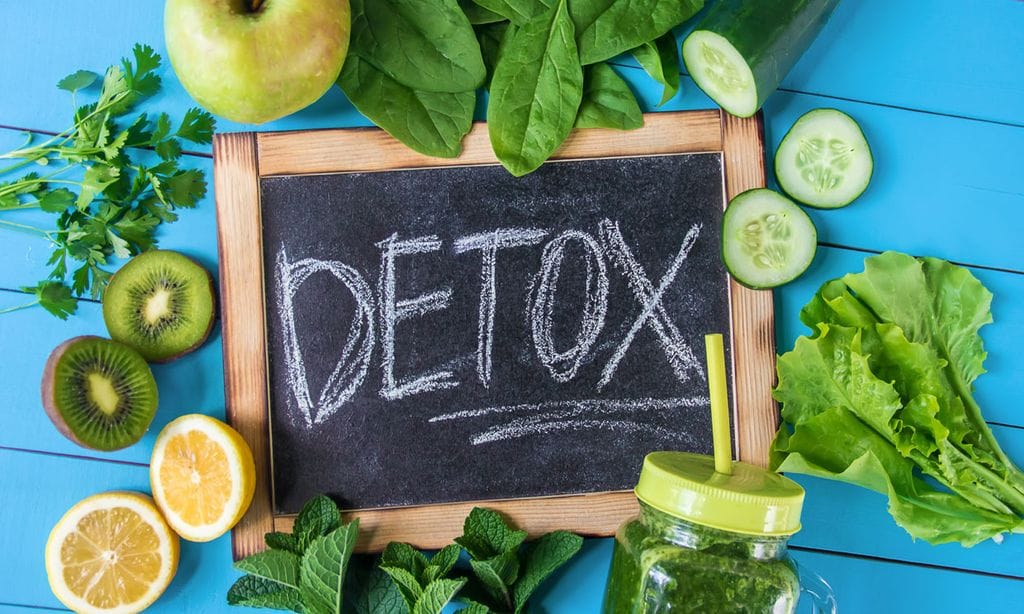 La carga de toxinas puede variar de una persona a otra, pero sin duda alguna quienes hayan tomado una vacuna exponen su cuerpo a un conjunto de toxinas y algunos metales como mercurio o aluminio, como el tiomersal (un compuesto orgánico con mercurio que actúa como conservante) Proteína de huevo, Formaldehído, Glutamato monosódico, Timerosal, entre otros compuestos. Es por ello que a continuación ofrecemos diversas formas mediante las cuales puede desintoxicar su organismo de estos compuestos provenientes de las vacunas:
Tome mucha Vitamina C: La vitamina C ayuda a contrarrestar el daño de los metales pesados, los productos químicos y las toxinas que contienen las vacunas y fortalece el sistema inmunológico. beneficioso tomar suplementos de vitamina C con frecuencia durante el día. Varios doctores recomiendan vitamina C líquida, gomitas o vitamina C liposférica.
Añadas grasas a su dieta: Las grasas ayudaran a su organismo a transportar los metales pesados para poder expulsarlos. Por ello es recomendable consumir grasas sanas. El omega 3 es muy recomendable.
Mantenga la sangre en movimiento: los Baños para desintoxicarse, sauna, masajes y ejercicio ligero contribuyen a mantener su sangre en movimiento y de esta forma poder extraer las toxinas de sus músculos y órganos de forma más rápida, por ejemplo, Una sauna aumenta su frecuencia cardíaca y la sudoración es una forma de eliminar las toxinas del cuerpo.
el masaje ayuda a eliminar los desechos celulares, las proteínas, el exceso de líquido, los virus y las bacterias atrapadas en los ganglios linfáticos cuando son trabajados a través de un masaje suave.
Consuma Cilantro: El Dr. Yoshiaki Omura descubrió que el cilantro es perfecto para eliminar mercurio y aluminio del organismo debido a su enlace molecular. Es posible añadir el cilantro a su dieta consumiéndolo crudo o a través de infusiones.
Tomar zinc: a nivel molecular, el mercurio y el zinc ocupan el mismo lugar en el cuerpo, por lo cual un mayor nivel de zinc en el cuerpo evitara una mayor concentración de mercurio, por lo que es recomendable una ingesta adecuada de zinc en nuestro cuerpo de forma balanceada evitando los excesos.