Again due to adverse effects of the new vaccines against covid 19, the Jhonson & Jhonson brand has been suspended throughout the United States as they have caused various side effects that have been put under surveillance. Health experts have asked that the vaccination of this brand be paused after adverse effects were reported in 6 vaccinated women.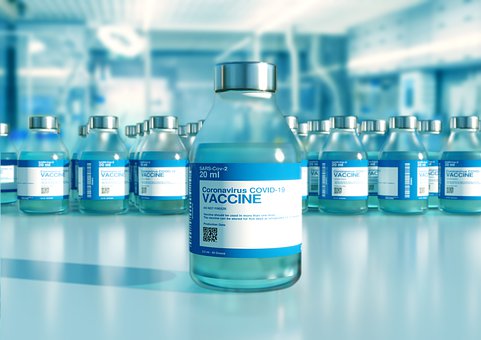 The report was issued after six vaccinated patients had a strange blood clotting. The age of the affected women lies between 18 and 48 years, the effects appeared three weeks after receiving the single dose of the vaccine. According to statements by those responsible for health, these cases are very strange, so they recommended pausing the vaccination. Immediately in all the states where doses of this vaccine were received, it was decided to stop the application of the Jhonson & Jhonson vaccine.
At this time, scientists from the FDA and CDC are working together to investigate the origin and relationship of this side effect of the vaccine to determine if the FDA should continue to authorize its use in the population.

It should be remembered that in Europe a similar problem has been presented with the Astra Zeneca vaccine, which has been responsible for causing several blood clots, which has generated the hospitalization and death of several people in different countries, which is why it has been The application of this vaccine has been suspended and subjected to serious investigation due to the serious health complications that this vaccine can generate due to side effects.
Finally, this pause is predicted to generate more mistrust in the American population, as a result of which many adults choose not to take the vaccine. Besides, it is estimated that the lives of many people could be at risk because doctors may not have the necessary information to analyze the symptoms of those with life-threatening blood clots, and where medication with anticoagulant treatments can be fatal to patients.
Suspensión de la vacunación contra Jhonson & Jhonson
Nuevamente, debido a los efectos adversos de las nuevas vacunas contra el covid 19, la marca Jhonson & Jhonson se ha suspendido en todo Estados Unidos ya que ha causado varios efectos secundarios que se han puesto bajo vigilancia. Los expertos en salud han pedido que se pause la vacunación de esta marca luego de que se reportaran efectos adversos en 6 mujeres vacunadas.
El informe se emitió después de que seis pacientes vacunados presentaran una extraña coagulación sanguínea. La edad de las mujeres afectadas se encuentra entre los 18 y 48 años, los efectos aparecieron tres semanas después de recibir la dosis única de la vacuna. Según declaraciones de los responsables de salud, estos casos son muy extraños, por lo que recomendaron pausar la vacunación. Inmediatamente en todos los estados donde se recibieron dosis de esta vacuna, se decidió suspender la aplicación de la vacuna Jhonson & Jhonson.
En este momento, los científicos de la FDA y los CDC están trabajando juntos para investigar el origen y la relación de este efecto secundario de la vacuna para determinar si la FDA debe continuar autorizando su uso en la población.
Cabe recordar que en Europa se ha presentado un problema similar con la vacuna Astra Zeneca, la cual ha sido la responsable de provocar varios coágulos sanguíneos, lo que ha generado la hospitalización y muerte de varias personas en diferentes países, por lo que ha sido la La aplicación de esta vacuna ha sido suspendida y sometida a una seria investigación debido a las graves complicaciones de salud que esta vacuna puede generar por sus efectos secundarios.
Finalmente, se prevé que esta pausa generará más desconfianza en la población estadounidense, por lo que muchos adultos optan por no vacunarse. Además, se estima que la vida de muchas personas podría estar en riesgo porque los médicos pueden no tener la información necesaria para analizar los síntomas de aquellos con coágulos sanguíneos potencialmente mortales, y donde la medicación con tratamientos anticoagulantes puede ser fatal para los pacientes.