The greatest danger of spread is by those vaccinated
Faced with the new reports and fake news about the delta variant of covid, a campaign has emerged against all human integrity by declaring the unvaccinated as guilty of the transmissions, now calling this "a pandemic of the unvaccinated." But the truth is that the real data that has emerged in recent weeks clearly shows otherwise.
To begin with, we have that the data, as always, are totally manipulated, since the CDC and other health institutions cite periods that go from January of this year to the current date, a period in which technically the large part of the population in all The United States had not received the vaccine. Why do we quote this data? As it turns out that now the majority of hospitalizations and deaths are from the unvaccinated, but of course, if data are taken from the months where less than 1% of the population had been vaccinated, it is easy to inflate that figure of "no vaccinated ".
Are the unvaccinated to blame for the appearance of new variants?
Totally false, and this time we have a quote from Dr. Byram Bridle, a Canadian immunologist who states the following about virus mutations:
"The reality is that the nature of the vaccines we are using at the moment and the way we are implementing them will apply selective pressure to this virus to promote the emergence of new variants. Again, this is based on sound principles.
We just have to look further … the emergence of antibiotic resistance … The principle is this: if you have a biological entity that is prone to mutation, and SARS-CoV-2, like all coronaviruses, prone to mutation, and apply tightly focused selective pressure that is not lethal, and does so over a long period of time, this is the recipe to drive the emergence of new variants.
That is exactly what we are doing. Our vaccines focus on a single protein in the virus, so the virus only has to alter one protein, and vaccines don't come close to providing sterilizing immunity. "
Added to this, the latest reports from the Pfizer vaccine have shown that after approximately 6 months, vaccinated people have begun to lose protection offered by the vaccine and become much more likely to be infected by the virus than if they had not been vaccinated. . Finally, the statements offered by the scientific director of Children's Health Defense, Brian Hooker clarify this panorama more and remind us of the great value of natural immunity:
"The vaccine targets the spike protein, while natural immunity targets the entire virus.
Natural immunity, with a more diverse range of antibodies and T-cell receptors, will provide better protection overall, as it has more targets to attack the virus, while immunity derived from the vaccine only targets one part. of the virus, in this case, the spike protein. Once that part of the virus has mutated enough, the vaccine is no longer effective. "
El mayor peligro de propagación es por los vacunados
     Ante los nuevos reportes y fake news sobre la variante delta del covid, ha surgido una campaña en contra de toda integridad humana al declarar a los no vacunados como culpables de las transmisiones, llamando ahora esto como "una pandemia de los no vacunados". Pero lo cierto es que los verdaderos datos que han surgido en las últimas semanas claramente demuestran lo contrario.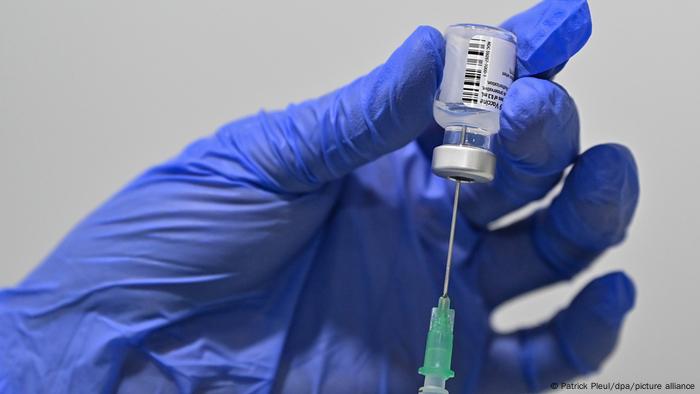 Para comenzar, tenemos que los datos, como siempre, son totalmente manipulados, pues los CDC y demás instituciones de salud citan periodos que van desde enero del presente año hasta la fecha actual, periodo en el cual técnicamente la gran parte de la población en todo Estados Unidos no había recibido la vacuna. ¿porque citamos este dato? Pues resulta que ahora la mayoría de hospitalizaciones y fallecimientos son de parte de los no vacunados, pero claro, si se toman datos de los meses donde menos del 1% de la población había sido vacunado, es fácil poder inflar esa cifra de los "no vacunados".
¿los no vacunados son los culpables de la aparición de nuevas variantes?
Totalmente falso, y en esta oportunidad tenemos una cita del Dr. Byram Bridle, inmunólogo canadiense quien declara lo siguiente acerca de las mutaciones del virus:
"La realidad es que la naturaleza de las vacunas que estamos usando en este momento y la forma en que las estamos implementando aplicarán una presión selectiva a este virus para promover la aparición de nuevas variantes. Nuevamente, esto se basa en principios sólidos.
No tenemos más que mirar más allá … la aparición de resistencia a los antibióticos … El principio es este: si tiene una entidad biológica que es propensa a la mutación, y el SARS-CoV-2, como todos los coronavirus, es propenso a la mutación, y aplique una presión selectiva estrechamente enfocada que no es letal, y lo hace durante un largo período de tiempo, esta es la receta para impulsar la aparición de nuevas variantes.
Eso es exactamente lo que estamos haciendo. Nuestras vacunas se centran en una sola proteína del virus, por lo que el virus solo tiene que alterar una proteína, y las vacunas no se acercan a proporcionar inmunidad esterilizante."
Sumado a esto, los últimos informes de la vacuna Pfizer han demostrado que luego de aproximadamente 6 meses, las personas vacunadas han comenzado a perder protección ofrecida por la vacuna y se vuelven mucho más propensas a ser contagiados por el virus que de no haber estado vacunadas. Por ultimo las declaraciones ofrecidas por El director científico de Children's Health Defense, Brian Hooker nos aclaran más este panorama y nos recuerda el gran valor de la inmunidad natural:
"La vacuna se enfoca en la proteína de pico, mientras que la inmunidad natural se enfoca en todo el virus.
La inmunidad natural, con una gama más diversa de anticuerpos y receptores de células T, proporcionará una mejor protección en general, ya que tiene más objetivos en los que atacar al virus, mientras que la inmunidad derivada de la vacuna solo se enfoca en una parte del virus, en este caso, la proteína de pico. Una vez que esa parte del virus ha mutado lo suficiente, la vacuna ya no es eficaz ".