The scientific and medical community in general expressed to the MHRA through a letter that it is not necessary to vaccinate children, as they consider it an irresponsible, unethical and unnecessary act.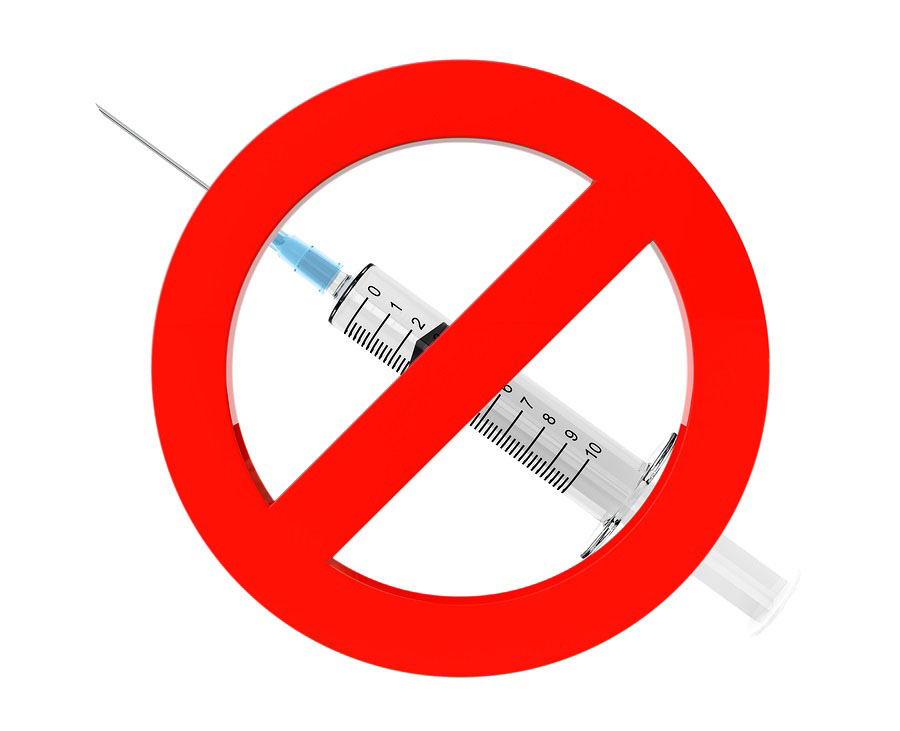 This letter was from Dr. Ros Jones, a retired pediatrician, where she explains the dangers of vaccines.
Signed by more than 40 physicians, the letter contains the signatures of doctors and scientists, some from the University of Buckingham.
The letter states:
"Extreme caution has been exercised over many aspects of the pandemic, but surely now is the most important time to exercise true caution. We must not be the generation of adults that, through unnecessary haste and fear, risks the health of children."
All medical interventions carry a risk of harm, so we have a duty to act with caution and proportionality. This is particularly the case when considering mass intervention in a healthy population, in which situation there must be firm evidence of benefits far greater than harms."
As a response, a spokesperson for the MHRA told The Telegraph:
"We will provide a response to the issues raised in the letter regarding Covid-19 vaccines in children following full consideration. We rigorously review clinical data in support of applications for any vaccine. A Covid-19 vaccine would only be authorised for younger age groups once the expected standards of safety, quality and effectiveness have been met."
Do not get vaccinated! UK doctors and scientists have sounded the alarm. You can't possibly know what to expect after you've had one of these vaccines.
Access the full note here:https://richieallen.co.uk/uk-doctors-tell-mhra-dont-vaccinate-children/?fbclid=IwAR0UAjvPDhblJAcV0SY1RTdkUUeAqRr8aHTlheLnKb3bhYDEfsDx9x7UyuU
Los médicos del Reino Unido le dicen a la MHRA: "¡No vacunen a los niños!"
La comunidad científica y médica en general expresó a la MHRA a través de una carta que no es necesario vacunar a los niños, ya que lo consideran un acto irresponsable, poco ético e innecesario.
Esta carta fue dirigifa por la Dra. Ros Jones, una pediatra jubilada, donde explica los peligros de las vacunas.
Firmada por más de 40 médicos, la carta contiene las firmas de médicos y científicos, algunos de la Universidad de Buckingham.
La carta dice:
"Se ha ejercido extrema precaución sobre muchos aspectos de la pandemia, pero seguramente ahora es el momento más importante para actuar con verdadera cautela. No debemos ser la generación de adultos que, con prisas y miedos innecesarios, pone en riesgo la salud de los niños ".
Todas las intervenciones médicas conllevan un riesgo de daño, por lo que tenemos el deber de actuar con cautela y proporcionalidad. Este es particularmente el caso cuando se considera una intervención masiva en una población sana, en cuya situación debe haber evidencia firme de beneficios mucho mayores que daños ".
Como respuesta, un portavoz de la MHRA le dijo a The Telegraph:
"Daremos una respuesta a las cuestiones planteadas en la carta con respecto a las vacunas Covid-19 en niños después de una consideración completa. Revisamos rigurosamente los datos clínicos para respaldar las aplicaciones de cualquier vacuna. Una vacuna Covid-19 solo se autorizaría para grupos de edad más jóvenes una vez que se hayan cumplido los estándares esperados de seguridad, calidad y eficacia ".
¡No se vacune! Los médicos y científicos del Reino Unido han dado la voz de alarma. Es posible que no sepa qué esperar después de haber recibido una de estas vacunas.
Acceda a la nota completa aquí: https://richieallen.co.uk/uk-doctors-tell-mhra-dont-vaccinate-children/?fbclid=IwAR0UAjvPDhblJAcV0SY1RTdkUUeAqRr8aHTlheLnKb3bhYDEfsDx9x7UyuU