UK Scientists Disagree with Lifting Restrictions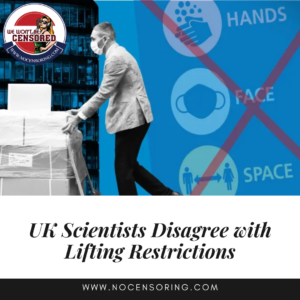 Several scientists across the UK have declared that lifting restrictions due to the pandemic would make way for new variants of COVID-19 in the nation. Although it has been shown that the restrictions have only negatively affected economic and social development in many parts of the world, there are still scientists who are opposed to lifting the restrictions to, supposedly, prevent the spread of new variants of the COVID-19 which seem to arise out of nowhere and that not even the much-mentioned vaccine can stop.
The current health minister, Sajid Javid has declared that it is necessary to lift all restrictions: "The rules that we have had to implement have caused a shocking increase in domestic violence and a terrible impact on the mental health of many people." University of St Andrews Professor Stephen Reicher, a member of the Sage subcommittee that advises on behavioral sciences, tweeted: "It's scary to have a 'health' secretary who still thinks COVID-19 is the flu. Who doesn't care about infection levels? Who does not realize that those who do what is best for health, also do what is best for the economy? Who wants to ditch all the protections while only half of us are vaccinated?
Among the measures that will be made more flexible is that the voluntary use of a mask will be voluntary, all fully vaccinated people will be able to travel without having to isolate themselves upon return, children at school will not need to isolate themselves completely if any of their classroom tests positive and will not be It is necessary to carry out a QR scan of the virtual vaccination passport to enter certain locations.
The minister declared that no matter what date is chosen to lift the restrictions, there will always be a present risk: "We will have to learn to accept the existence of COVID-19 and find ways to deal with it, as we already do with the flu." It has already been shown that the restrictions have not contributed to reducing the cases, but rather they have mitigated the growth and economic sustainability of many people, especially small and medium-sized companies and businesses, in addition to having severe consequences on the Mental health of many citizens, not counting the death rate of COVID-19 is lower than what the media and social networks have shown since the beginning of the pandemic causing a general panic in the world population.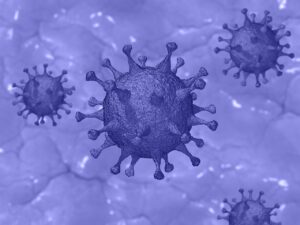 Científicos de Reino Unido no están de acuerdo con levantar las restricciones
Varios científicos en todo Reino Unido han declarado que levantar las restricciones por la pandemia seria dar paso a nuevas variantes del covid 19 en la nación. A pesar de que se ha demostrado que las restricciones solo han afectado negativamente el desarrollo económico y social en muchas partes del mundo, aún hay científicos que se oponen a levantar las restricciones para, supuestamente, evitar la propagación de nuevas variantes del covid las cuales parecen surgir de la nada y que ni siquiera la tan mencionada vacuna puede frenar.
El actual ministro de salud, Sajid Javid ha declarado que es necesario levantar todas las restricciones: "Las reglas que hemos tenido que implementar han provocado un aumento impactante de la violencia doméstica y un impacto terrible en la salud mental de muchas personas". El profesor Stephen Reicher de la Universidad de St Andrews, miembro del subcomité Sage que asesora sobre ciencias del comportamiento, tuiteó: "Es aterrador tener una secretaria de 'salud' que todavía piensa que Covid es gripe. Quien no se preocupa por los niveles de infección. ¿Quién no se da cuenta de que aquellos que hacen lo mejor por la salud, también lo hacen mejor por la economía? ¿Quién quiere deshacerse de todas las protecciones mientras solo la mitad de nosotros estamos vacunados?
Entre las medidas que se flexibilizaran se encuentra que el uso voluntario de mascarilla será voluntario, todas las personas totalmente vacunadas podrán viajar sin tener que aislarse al regreso, los niños en las escuela no necesitaran aislarse totalmente si alguno de su salón da positivo y no será necesario realizar un scaner QR del pasaporte virtual de vacunación para ingresar a ciertos locales.
El ministro declaro que no importa que fecha se elija para levantar las restricciones, siempre estará un riesgo presente:  "Tendremos que aprender a aceptar la existencia de Covid y encontrar formas de afrontarlo, tal como ya lo hacemos con la gripe". Ya ha quedado demostrado que las restricciones no han contribuido a disminuir los casos realmente, si no que más bien ha mitigado el crecimiento  y sustentabilidad económica de muchas personas, sobre todo a las pequeñas y medianas empresas y negocios, además de tener severas consecuencias en la salud mental de muchos ciudadanos, sin contar e la tasa de mortalidad del covid 19 es menor de lo que los medios de comunicación y redes sociales demostraron desde el inicio de la pandemia causando un pánico general en la población mundial.