Fully vaccinated people test positive for covid 19 in Massachusetts
One of the latest reports presented in the state of Massachusetts has shown that around 4,000 people fully vaccinated against covid 19 have tested positive for the disease, and although this fact is not something new, it continues to question He judged the effectiveness of vaccines and their status as the necessary resource to end the pandemic, as many government media around the world have stated.
According to statements by Davidson Hamer, an infectious disease specialist at Boston University, the cases presented are mild, short-lived, and asymptomatic infections. These cases are called "advanced cases" these cases are those that occur two or more weeks after receiving the last dose of the vaccine (the second dose of Pfizer or Moderna, or the single dose of Johnson & Johnson vaccine. )
The CDC has reported that more breakthrough cases are expected in the coming days, citing that "no vaccine is 100% effective in preventing disease" and that there is evidence that the COVID-19 vaccine can make the disease less severe. These statements warn us that many more people who have been vaccinated against covid 19 will continue to present the disease, added to the risk of contracting some side effect from these vaccines that can put their lives at risk, as has been the last cases of myocarditis in young population, or blood clots that have previously caused vaccines such as Astra Zeneca.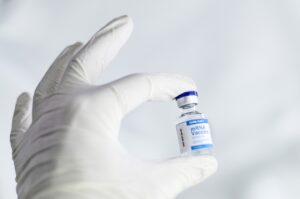 Personas totalmente vacunadas dan positivo para covid 19 en Massachusetts
Uno de los últimos informes presentados en el estado de Massachusetts ha arrojado que alrededor de 4.000 personas totalmente vacunadas contra el covid 19 han dado positivo ante el test de comprobación de la enfermedad, y aunque este hecho no es algo nuevo, sigue poniendo en tela de juicio la efectividad de las vacunas y su status como el recurso necesario para acabar con la pandemia, como muchos medios gubernamentales en todo el mundo han declarado.
Según declaraciones de Davidson Hamer, especialista en enfermedades infecciosas de la Universidad de Boston, los casos presentados son de infección leves, de corta duración y asintomáticos. Estos casos son denominados "casos de avance" estos casos son aquellos que se presentan luego de dos o más semanas de haber recibido la última dosis de la vacuna (la segunda dosis de Pfizer o Moderna, o la dosis única de la vacuna Johnson & Johnson)
Los CDC han informado que se esperan más casos de avance en los próximos días, citando que "ninguna vacuna es 100% efectiva para prevenir enfermedades" y que existe evidencia de que la vacuna del covid 19 puede hacer menos grave la enfermedad. Estas declaraciones nos avisan de que muchas personas más que se han vacunado contra el covid 19 seguirán presentando la enfermedad, sumado al riesgo que conlleva contraer algún efecto secundario por parte de estas vacunas que puede poner su vida en riesgo, como ha sido los últimos casos de miocarditis en población joven, o los coágulos sanguíneos que anteriormente han causado vacunas como las de Astra Zeneca.